If you want to go fast, go alone. If you want to go far, go together
---
The quality of our service is essential for us. We expect to meet our clients' expectations with hard work and integrity. With that aim, we collaborate with a limited number of companies that enable us to reach those areas that we cannot tackle by ourselves.
Thanks to our collaborations, we are able to expand our horizons with the same quality warranty to our customers. Counting on local staff in the destination country means a great value-added in terms of knowledge about the culture and language.
Alliances
In order to carry out our projects with the greatest efficiency and competences, Indversis has allied with various consulting companies and experts in different markets.
---

DOUBLE M
Spanish consulting company specialized in South-East Asian markets: Indonesia, Malasya, Singapore, Thailand and Vietnam.
---

GREENHOUSE
Digital Platform devoted to helping international companies to find service providers in South East Asia region.
---

IMEANTICIPA
Experts in internationalization of Spanish companies in México, Competitive Intelligence and strategic monitoring.
---

HZ
Internationalization experts in Taiwan and China.
---
Groups and associations
Indversis is part of both, sectorial associations and agrupations for cooperatino and networking.
---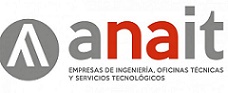 ANAIT Navarra
"Asociación Navarra de Empresas de Ingeniería, Oficinas Técnicas y Servicios tenológicos" is a non-profit organization offering a wide range of services based on knowledge.
---